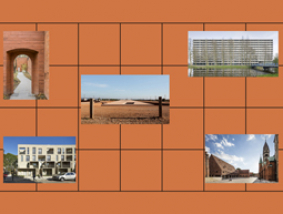 EU MIES AWARD TALKS – Finalist Lectures Series of the EU Mies Award 2017
5 lectures, 4 cities, 3 days
5 lectures by the 5 authors of the 5 finalist works competing for the European Union Prize for Contemporary Architecture Mies van der Rohe Award will take place between April 29th and May 1st in different cities around Europe.
The authors of each work will present their project to the Jury members Stephen Bates, Gonçalo Byrne, Peter Cachola Schmal, Pelin Dervis, Dominique Jakob, Juulia Kauste and Malgorzata Omilanowska in five lectures open to the public.
Afterwards, the Jury will visit the 5 Finalist works and will collect first-hand information from their users, clients and architects.
Program
April 29, 11:30-12:30
Work: The Rivesaltes Memorial Museum
Conference: Rudy Ricciotti and Romain Bouchier
Place: Rivesaltes Memorial Museum, Rivesaltes
April 30, 10:00-11:00
Work: Katyn Museum
Conference: Jan Belina Brzozowski
Konrad Grabowiecki
Jerzy Kalina
Krzysztof Lang
Place: Museum of Katyn, Warsaw
May 1, 9:00-11:00
Work: Deflat Kleiburg
Conference: Kamiel Klasse and Xander Vermerlen
Work: Ely Court
Conference: Alison Brooks and Nelson Carvalho
Place: Hoge Zaal, Academie van Bouwkunst, Amsterdam
May 1, 19:30 to 20:30
Work: Kannikergården
Conference: Lene Tranberg and Erik Frandsen
Place: Kannikergården, Ribe
The lectures will be held in English.