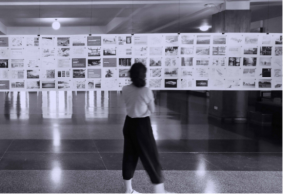 YTAA 2018 exhibition stops in Málaga, Spain
This is the fourth stop for the YTAA 2018 travelling exhibition.
With its 33.65 lineal metres the expo has been designed as an easy download and print format to keep things simple and accessible for any Architecture School and Institution which wishes to host it. More information here.
Organised with: Universidad de Málaga: Escuela Técnica Superior de Arquitectura