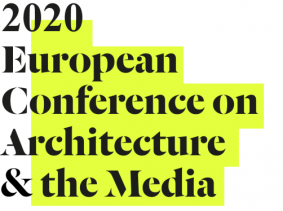 European Conference on Architecture & the Media 2020 - online edition
Architecture & the Media 2020
Architecture & the Media is focused on architecture perceived as culture and dissemination of both core values and most cutting-edge topics through the media -either news and specialized media – print, broadcast and online media.
Architecture & the Media is organised by the Fundació Mies van der Rohe with the support of Creative Europe as part of the dissemination program of the European Union Prize for Contemporary Architecture – Mies van der Rohe Award.
What makes architecture alluring for the media? Why is it such a challenge for architecture to gain visibility in the cultural section of news media? What presence does it have in other sections such as politics and economy?
How significant is the role of the media in making architecture understood and appreciated by broader audiences?
What makes a case of success in the collaboration between institutions and the media in the diffusion of architecture?
The second edition Architecture & the Media, together with general topics, will focus on television, radio and audio-visual media and will deepen the crosscutting subject of architectural images.
In these times when we are experiencing an extraordinary situation that limits travel and the possibility of holding events together, we still want to keep the debate on the dissemination of architecture in the media alive. For this reason, this year the venue of the event moves from the inspiring Mies van der Rohe Pavilion in Barcelona to the YouTube channel of Fundació Mies van der Rohe.
The online edition of the event will take place during the Barcelona Architecture Week 2020.
European Conference on Architecture & the Media 2020
online edition
See the PROGRAM here